Have you ever been in a position where you had to print something important, but your HP printer won't print wirelessly, and you don't know what to do? Frustration kicks in, and you can't help but wonder, "what in the world is happening?" It's like being on a highway, and your car breaks down; you feel stranded, hopeless and helpless. But don't worry, we'll unravel the issues behind your printer and get it back to working seamlessly.
Wireless printing can be quite convenient, but it can be a real pain in the back when it doesn't work. But the good news is, most printing problems can be resolved with a few simple steps. It's like having a puzzle; when you strategically fit the pieces, you'll get a clear picture. Similarly, when you identify the issue with your printer, you can easily resolve it. Whether it's a connectivity issue, outdated drivers, or some other common problem, we will help fix it and provide hassle-free wireless printing.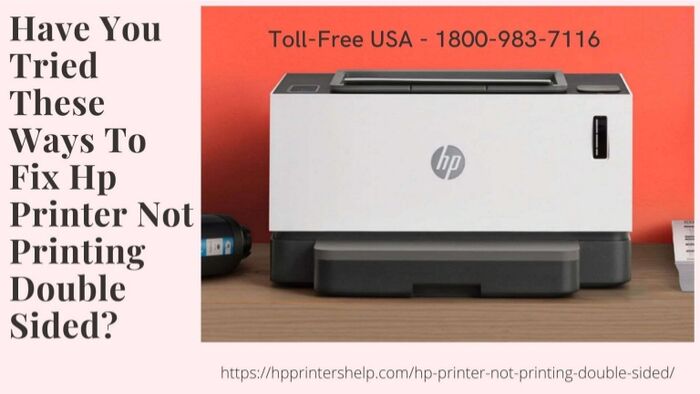 Source list.ly
Reasons Why HP Printer Won't Print Wirelessly
Wireless printers have made it easy to print from smartphones, tablets, and laptops without the need for cables or cords. However, there may be times when the HP printer won't print wirelessly. This can be frustrating, especially when you urgently need to print important documents. In this article, we will look at some of the common reasons why an HP printer won't print wirelessly.
Connectivity Issues
Poor or unstable internet connection is a common reason why an HP printer won't print wirelessly. As most wireless printers use Wi-Fi, a weak network signal can interfere with the printer's ability to communicate with your device. You can try relocating the printer closer to the router or checking the router for any connectivity issues.
The printer and the device communicating with the printer should also be on the same network. If you have multiple Wi-Fi networks, ensure that both devices are connected to the same network. Additionally, you can also try resetting your printer's network settings or reconnecting the printer to the network.
Another possible reason for connectivity issues is that your printer may not have connected to the Wi-Fi network at all. In this case, log in to your printer's Wi-Fi settings and manually connect to the Wi-Fi network.
Outdated Drivers
Printer drivers act as the interface between your printer and computer. If the drivers are outdated or incompatible with your device's operating system, the printer won't print wirelessly. Ensure that you have installed the latest printer drivers from the HP website before attempting to print wirelessly.
You can easily check the status of the printer drivers on your device by going to "Printers & Scanners" in the device's settings. If the drivers are outdated or not installed, your device will alert you with prompts or messages, directing you to download and install them.
Incorrect Printer Settings
Incorrect printer settings can also be a possible cause of printing issues. Make sure that the printer's Wi-Fi is turned on and that it is connected to the correct network. You can also try resetting the printer's default settings.
If none of the basic troubleshooting steps work, you can try out advanced troubleshooting. This involves deleting and re-adding the printer, uninstalling and reinstalling the printer drivers, running HP Print and Scan Doctor, or contacting HP customer support for further assistance.
Conclusion
The reasons why an HP printer doesn't print wirelessly can range from simple to complex issues such as connectivity, printer drivers, or incorrect printer settings. By identifying and fixing these problems, you can enjoy the benefits of wirelessly printing documents, photos, and other materials. If all else fails, contacting HP customer support is the best way to seek further assistance for troubleshooting your HP printer.
Looking for a color laser printer with AirPrint functionality? Check out our top picks!
How to Troubleshoot HP Printer Wireless Printing Issues
Printing wirelessly has become the norm for most people who like to keep their space organized or work without being tethered. However, nothing is more frustrating than finding out that your HP printer won't print wirelessly when you need it the most. This can happen for various reasons, from connectivity problems to configuration issues. Here are some solutions to help troubleshoot wireless printing issues with an HP printer.
Restart the Printer and Computer
The first step in troubleshooting an HP printer that won't print wirelessly is to restart the printer and computer. This often resolves any temporary issues that may have occurred with the devices. Turn off the printer and disconnect the power cord from the printer. Turn off your computer, unplug it from the wall as well as disconnecting any peripherals and wireless routers, leave them off for 30 to 60 seconds and then turn them back on.
If the printer still does not print wirelessly, check the network connections.
Check Network Connections
The printer's wireless connection can get lost or disconnected, especially if the printer is far away from the router or if there is interference from other wireless devices. Check your printer's network connection by printing a network configuration page from your printer's control panel. The configuration page will show the wireless status of the printer and whether it is connected to a network. This can also be done through the printer's software on your computer by selecting "Tools" – "Device Setup & Software" in the HP printer software.
If your printer is not connected to a network, try resetting the printer's network settings and then connecting to the wireless network again. You may also need to move your printer closer to the router or remove other wireless devices near the printer.
Update Drivers and Software
Outdated printer drivers can cause connectivity issues between the printer and computer. Always check to make sure you have the latest printer drivers and software installed. This can be done by visiting the HP website and inputting your printer model to download the latest versions.
If you have the latest software installed, but the printer still doesn't print wirelessly, try resetting the printer to its default settings. This can be done through the printer's software on your computer by selecting "Tools" – "Device Setup & Software" in the HP printer software.
Adjust Printer Settings
Printer settings can be adjusted to improve the printer's connectivity and alleviate wireless printing problems. HP printers have a feature known as "HP Wireless Setup Wizard," which can help configure the printer for optimal wireless performance. This can be done from the printer's control panel by selecting "Wireless" – "Wireless Settings" – "Wireless Setup Wizard."
You can also adjust the printer's sleep timer to make sure that it doesn't go into sleep mode too quickly, thus interrupting wireless printing. The sleep timer can be adjusted through the printer's control panel.
Conclusion
Wireless printing issues with your HP printer can be troublesome, but they can be resolved by restarting the printer and computer, checking network connections, updating drivers and software, and adjusting printer settings. By following these steps, you can ensure that your HP printer is always connected for wireless printing needs.
Your HP printer may have trouble printing wirelessly, but did you know there are compact printer scanner combos that can help you avoid the hassle altogether?
Related Video: Fixing the Issue of HP Printer Not Printing Wirelessly