Are you tired of carrying around heavy external hard drives? Do you find it tedious to constantly email yourself important files that you need on-the-go? Look no further than Dropbox apps! These nifty little applications allow you to access all of your Dropbox files from your phone or tablet, wherever you are in the world. It's like having a mini version of your office in your pocket.
Think of Dropbox as your personal digital backpack, full of all your important documents and files. With Dropbox apps, you can access them easily and quickly, without the hassle of carrying around physical copies. Whether you're a student needing access to class notes, or a business professional needing to present important documents on the go, Dropbox apps have got you covered. Trust us, your back (and your backpack) will thank you.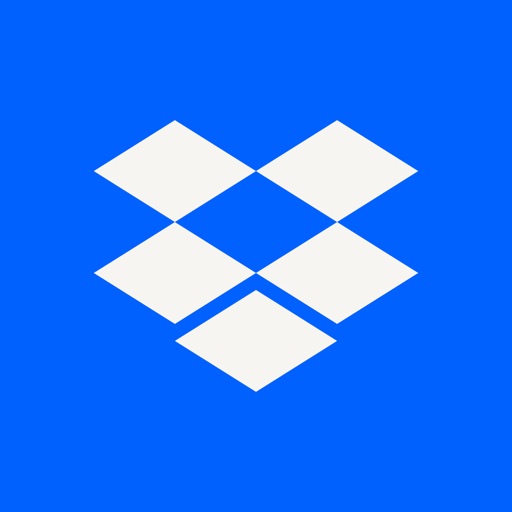 Source profilmmakerapps.com
How Do Dropbox Apps Work?
To use Dropbox apps, users first need to install the app and connect it to their Dropbox account. Once connected, the app can access files and folders in the user's Dropbox account and perform various actions. Dropbox provides developers with an API (application programming interface) that they can use to create apps that interact with Dropbox.
When a user installs a Dropbox app, they are prompted to give the app access to certain folders in their Dropbox account. The user can choose which folders to give the app access to and can revoke access at any time. Once the app is connected to Dropbox, it can perform actions like uploading and downloading files, creating new folders, and modifying existing files.
Dropbox apps can be used on various devices, including desktop computers, laptops, smartphones, and tablets. Some apps are designed for specific platforms while others are compatible with multiple platforms. Dropbox apps can also be used in conjunction with other third-party tools and platforms, allowing for even more functionality and flexibility.
Types of Dropbox Apps
There are many types of Dropbox apps available, each designed to provide users with a specific set of features. Some of the most popular types of Dropbox apps include:
Productivity Apps
Productivity apps are designed to help users stay organized and get work done more efficiently. They can include features like task management, project collaboration, and note-taking. Some popular productivity apps that integrate with Dropbox include Trello, Asana, and Evernote. These apps allow users to access their Dropbox files within the app and save new files directly to Dropbox.
Backup Apps
Backup apps allow users to automatically back up their files to Dropbox, ensuring that their data is always safe and secure. These apps can also be used to recover deleted files and restore previous file versions. Some popular backup apps that integrate with Dropbox include Iperius Backup, Acronis True Image, and Backblaze.
Security Apps
Security apps are designed to protect Dropbox files from unauthorized access and hacking attempts. These apps can include features like two-factor authentication, password management, and encryption. Some popular security apps that integrate with Dropbox include LastPass, Boxcryptor, and McAfee Total Protection.
Media Apps
Media apps are designed for users who need to manage and share large media files like photos and videos. These apps can include features like media organization, editing, and sharing. Some popular media apps that integrate with Dropbox include Adobe Creative Cloud, Dropbox Transfer, and Smash. These apps allow users to easily upload, share, and collaborate on media files stored in Dropbox.
How to Install a Dropbox App
Installing a Dropbox app is a simple process that can be done in just a few steps:
Visit the Dropbox App Center by going to dropbox.com/apps
Choose the app you want to install and click on it
Click "Install" and follow the prompts to connect the app to your Dropbox account
Choose which Dropbox folders you want the app to access (if prompted)
Start using the app and enjoy the added functionality!
Remember that you can always revoke access to an app from your Dropbox settings if you no longer want the app to have access to your files.
Conclusion
Dropbox apps provide users with a wide range of additional functionality that can improve productivity, security, and media management. With so many different types of apps available, there is something for everyone. Installing and using Dropbox apps is a simple process that can greatly enhance your Dropbox experience.
Productivity Apps
Dropbox offers a wide range of productivity apps designed to help you do more in less time. These apps integrate seamlessly with Dropbox and allow you to streamline your workflow. One of the most popular productivity apps available for Dropbox is Microsoft Office. This suite of productivity software includes Word, Excel, and PowerPoint, giving you all the tools you need to create, edit, and share documents, spreadsheets, and presentations. Another popular productivity app for Dropbox is Adobe Acrobat. This app allows you to create, edit, and sign PDFs, making it perfect for businesses that deal with a lot of paperwork.
If you're looking for a tool to boost your creativity, Dropbox also offers a range of creative apps. For example, Canva is a popular graphic design tool that allows you to create stunning designs for social media, presentations, and marketing materials. Trello is another productivity app for Dropbox that helps you organize tasks and projects by creating boards, lists, and cards. With Trello, you can collaborate with team members, assign tasks, and set deadlines, making it easier to keep track of everything that needs to be done.
| Productivity Apps | Features |
| --- | --- |
| Microsoft Office | Word, Excel & PowerPoint |
| Adobe Acrobat | Create, edit & sign PDFs |
| Canva | Graphic design tool |
| Trello | Organize tasks & projects |
Security Apps
One of the most important aspects of using Dropbox is ensuring that your files and data are secure. Thankfully, Dropbox offers a range of security apps to help you keep your information safe. One of the most popular security apps for Dropbox is 1Password. This app allows you to store all your usernames, passwords, and other sensitive information in one safe place, making it easier to manage your passwords and keep them secure.
Another security app for Dropbox is Boxcryptor. This app allows you to encrypt your Dropbox files, so they can only be accessed by authorized users. With Boxcryptor, you can also set various permissions for different users, allowing you to control who can view, edit, and share your files. NordVPN is another popular security app for Dropbox that adds an extra layer of protection to your Dropbox account. This app encrypts your internet traffic, making it harder for hackers to intercept your sensitive information.
| Security Apps | Features |
| --- | --- |
| 1Password | Store & manage passwords |
| Boxcryptor | Encrypt Dropbox files |
| NordVPN | Encrypt internet traffic |
Video: Top Dropbox Apps for Boosting Productivity and Collaboration