Are you an artist who's always on the go or do you simply enjoy doodling during your free time? Look no further than the Autodesk SketchBook app. This mobile app allows you to create stunning digital art with ease, whether you're using a phone or tablet. With a variety of tools and features, SketchBook gives artists the ability to elevate their creations to the next level.
Using SketchBook is intuitive and fun. It's like having a virtual sketchbook in your pocket, ready for whenever inspiration strikes. Whether you're just doodling or creating full-fledged works of art, the app's advanced features make it a breeze to use. With SketchBook, you can push your creativity to the limits and create masterpieces that would look right at home in any gallery. So why not give SketchBook a try today?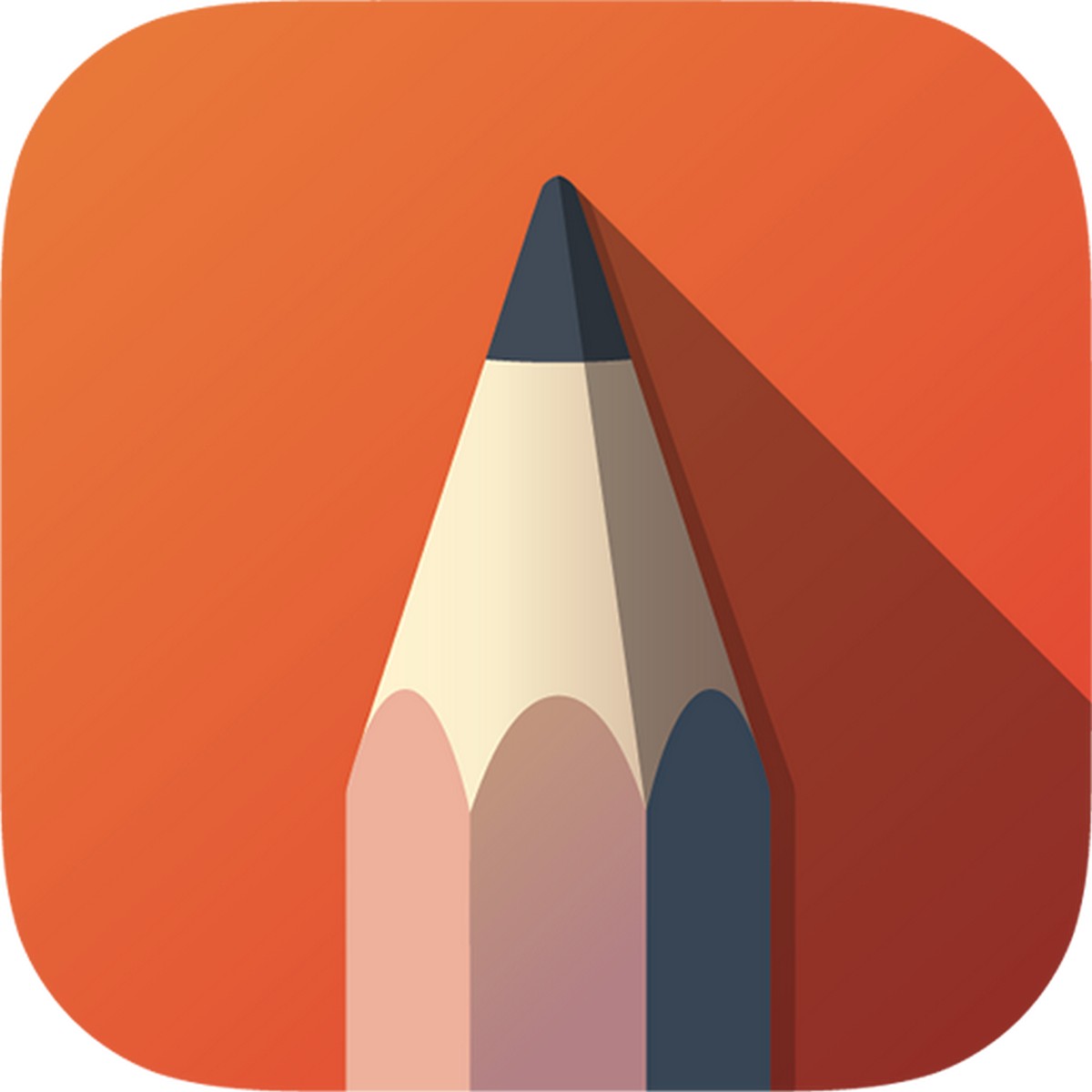 Source modplaydl.com
The Interface of Autodesk SketchBook
Autodesk SketchBook features a sleek and user-friendly interface that makes it easy for anyone to use. The app allows users to customize their workspace according to their needs, and it supports stylus and touch interaction. This means that users can choose to draw directly on their device's screen using their fingers or a stylus. The app's interface is designed to provide a distraction-free environment, so artists can focus on their work without unnecessary clutter or distractions. SketchBook's toolbar is located on the left side of the screen and features a variety of tools, including brushes, pencils, markers, and erasers
Brushes and Customization Options
SketchBook offers a wide range of customizable brushes that allow artists to achieve different effects and textures in their artwork. Users can adjust brush size, shape, and opacity to create unique strokes and patterns. The app offers various brush categories, including pencils, markers, airbrushes, and more. Additionally, users can save their customized brushes for future use. SketchBook's brush engine features pressure sensitivity, which means that stroke thickness and opacity can vary depending on the pressure applied to the stylus or device's screen. This allows for more natural-looking strokes and an overall better drawing experience.
Layering System
The layering system is an integral part of digital painting, and SketchBook provides a robust system for managing layers. The app allows users to create and organize layers, adjust their opacity, add masks, and merge or group them. The layering system enables artists to work on different elements of their artwork simultaneously and adjust them independently as necessary. This feature is particularly helpful when creating complex illustrations or compositions that require multiple elements.
Importing and Exporting Options
SketchBook supports a range of importing and exporting options, including the ability to import images into the app and export them in various file formats, such as PNG, JPG, PSD, and others. Additionally, SketchBook provides the ability to export artwork directly to popular cloud storage services, including Dropbox, Google Drive, and iCloud. Users can also share their artwork on social media platforms directly from the app. These features allow for greater flexibility and convenience when using the app.
The Availability of the App
Autodesk SketchBook is available on multiple platforms, including Windows, MacOS, iOS, and Android. This means that users can use the app on a variety of devices, including desktops, laptops, tablets, and smartphones. Additionally, the app supports cross-platform compatibility, meaning that users can start a project on one device and continue working on it on another. This feature provides additional flexibility for artists who may need to work on their projects while on the go.
The Pricing System of Autodesk SketchBook
Autodesk SketchBook offers a freemium model that allows users to download and use the app for free, with limited features. The free version of the app provides access to basic drawing and painting tools, as well as a limited number of brush types. The full version of the app, which unlocks all features, including additional brushes, layer blending modes and more, is available through a subscription-based model. Users can choose to pay for a monthly or yearly subscription. The pricing plans are relatively affordable and offer great value for money when compared to similar digital painting and drawing apps.
In conclusion, Autodesk SketchBook is a powerful digital painting and drawing app that offers a range of creative tools and features. The app's user-friendly interface, customizable brushes, layering system, importing and exporting options, cross-platform compatibility, and affordability make it an ideal choice for artists, designers, and beginners alike. With SketchBook, users can create and express their artistic vision in an intuitive and inspiring environment.
Interface Customization
One of the key features of Autodesk SketchBook apps is its customizable interface. A user can modify the interface layout to suit their preferences or workflow. The interface customization feature allows users to organize and optimize toolbars, reducing the time required to access frequently used tools. SketchBook apps also provide different interface skins, enabling users to choose the color scheme that best suits them. The interface skins range from dark to bright colors to improve user experience and comfort.
The customizable interface feature promotes flexibility and user interaction, allowing artists to create artwork to their maximum potential. With an easy-to-use and intuitive interface, SketchBook grants effortless access to all functions for creating digital art. The SketchBook interface's intent is to create an ideal environment that minimizes distractions and allows artists to concentrate on their project.
Diverse Brush Library and Tool Presets
Autodesk SketchBook provides an extensive brush library and tool presets that makes it easier for users to create digital artwork. The app's versatility is bolstered through the array of brushes available, including pencils, markers, and customizable brushes that empower the artist's creativity. One key feature is the ability to customize brush properties, such as brush size, hardness, roundness, and flow rate, to suit the user's preferences.
In addition to the brush library, SketchBook apps provide an array of tool presets, ranging from basic drawing tools to advanced colorization tools. Tool presets offer consistent options in every drawing session, preventing the need to reset tool preferences each time. These presets also allow artists to save particular customized brush configurations for re-use in future projects.
Layer Management
Another SketchBook app feature is layer management. Layer management is an essential tool for digital artists, making it easier for them to compose their artwork. It allows artists to create multiple layers and draw on them without affecting previously created elements, enabling them to experiment with different art styles and techniques easily.
Layer management also provides other features, such as layer blending modes, opacity levels, and layer reordering, helping users to organize their project effectively. The layer's resolution can also be adjusted, allowing artists to play with different sizes and resolutions to fit their output requirements.
Exporting in Multiple File Formats
Autodesk SketchBook apps allow the artist to export their finished artwork in different file formats, including PNG, JPG, TIFF, BMP, and PSD. This feature provides the flexibility to efficiently manage the output of the project, whether sharing artwork on social media, printing it on a poster, or presenting it on a website.
In addition to exporting the artwork, SketchBook apps also support various cloud storage services, such as Dropbox or Google Drive. This feature ensures artists' safety of their progress and allows them to resume their current project wherever they left off.
Conclusion
Autodesk SketchBook apps are excellent tools for digital artists of all levels, providing various features that enable the creation of impressive digital artwork. The customizable interface, diverse brush library, tool presets, layer management, and the ability to export in multiple file formats makes Autodesk SketchBook apps versatile and potent software.
These features combine to allow for maximum creativity and efficiency in digital art production. Artists can, at any moment, experiment with different tools, alter layer settings, reorganize the interface, and still create magnificent digital art. The Autodesk SketchBook app suite should undoubtedly be among artistic professionals' software arsenals for illustration, comics, design, animation, and other digital art formats.
Video: Discovering the Features of Autodesk SketchBook Apps